About Elena
Elena's yoga journey started from a hot room in freezing St Petersburg, Russia back in 2013. She fell in love with the practice as it made her feel free, energised and grounded at the same time. She's since become a regular practitioner and yoga devotee. Yoga changed Elena's life, bringing a sense of freedom, calmness and acceptance, lifelong true friendships and much more.
After moving to Hong Kong, she decided to take on a teacher training to learn the fundamentals of yoga philosophy and practice and constantly continues her studies.
Elena teaches alignment and vinyasa flow classes and wants her students to be challenged, be able to gain strength and awareness. She believes that everyone, regardless of age or gender, will benefit from yoga. Her biggest joy is seeing her students to progress, discover their own body's capabilities and notice differences in how they feel.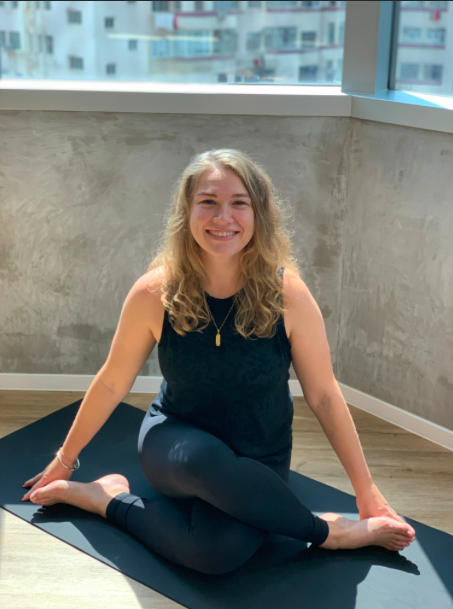 It's not about a perfect handstand or advanced poses, it's about showing up on the mat, noticing how you feel, discovering your body and actually noticing the difference. And then the magic of yoga happens