About Sophia
Sophia is certified by the Yoga Alliance as a Hatha yoga instructor. For the past two years her passion for outdoor yoga has led her to teach at many events and music festivals across Asia. She loves the community spirit born at festivals and the joining of yoga with music.
Originally from the UK, she received her Honours Degree in Creative Writing, which led her to fulfill her dream of becoming a publisher. She started a short career as a corporate copywriter but it became clear she was not destined to sit at a desk all day when her natural interest in all things movement based was too strong to ignore.
Sophia can be found trail running with her rescue dog, teaching and practising yoga, dancing, swimming, playing tennis and training at H-Kore – She's a complete Lagree Fitness convert! You can expect lots of positive energy, excellent playlists and intense workouts from her classes.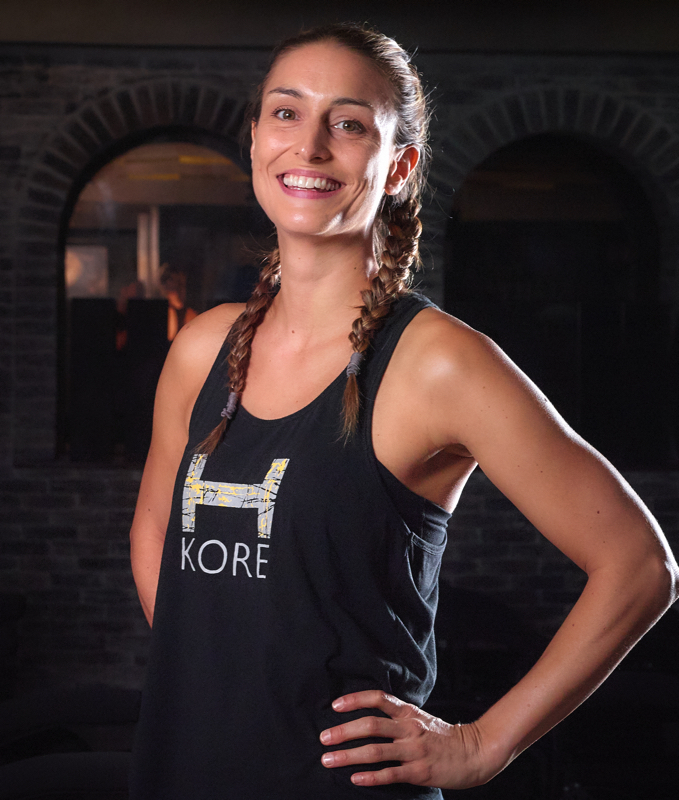 It's all about balance. Have a cheat day, enjoy yourself with friends, train hard and make good choices for your body and health. Don't take yourself too seriously, exercise should be FUN!